Apple Search Ads (ASA) has quickly become one of the most important channels for UA marketing. We've seen our clients increase their spending on ASA by over 100% in just the past 9 months. With the right tools and strategy ASA outperforms the ROAS of all other media channels.
However, scaling performance eventually becomes difficult. Apple's internal tools (basic & advanced) do a good job but will only get you so far. To scale performance and take your campaigns to another level, you need to utilise the essential data and features the ASA tool doesn't provide.
These are the 3 optimisations your ASA tool should support:
Post-install events
As you know, the most critical data in campaign optimisation is the post-install events. The ASA tool only provides reporting on impressions, taps and installs… leaving you in the dark about how your conversions are actually performing beyond the install.
Using a tool that imports your MMP data means you can optimise your ASA campaigns against the most important revenue events.

Competitor insights
You need to know if your key competitors are performing well against specific keywords, right?
By using a tool that knows the keywords your competitors rank highly against, you can bid on those keywords and gain a market advantage. Even more important is when you stop to think how many of your competitors are already doing this on your keywords!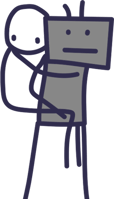 Always-on custom rules
Constantly managing keywords and bids takes up a lot of time. Opportunities can be missed, and ad-spend can be wasted on underperforming keywords. Always-on custom rules change the game. Set "if that, then this" style rules so you never miss campaigns generating the best ROAS and benefit from true always-on ASA automation.
It is going to be uncomfortable, even painful to see what's really there (in terms of genuine vs fraudulent users), but as they say, "The truth shall set you free." Facing the truth will set you apart from the competition in how much pain you can avoid down the road, and ultimately, in how successful you and your app business can be.
Take your ASA to the next level.
Search Ads Maven (SAM) offers all these features (and more) to help you take your ASA to the next level.
SAM is plug and play, so you can start using it in a few minutes without disrupting current campaigns.
Find out more...

If you'd like to learn how Search Ads Maven can help you maximise ASA performance, you can arrange a call here.