With our latest integration, Adjust users can now take full advantage of Search Ads Maven to scale Apple Search Ads (ASA).
SAM is an advanced ASA management tool, providing the command & control you need to win every bid. With the integration of Adjust data, users of both technologies can now take advantage of: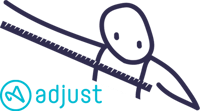 Post-install conversion event optimisation
Combining Adjust's MMP data points with ASA campaign results allows you to optimise towards valuable user events far beyond taps and installs.

Competitor insights
With SAM's existing AppTweak integration, providing market leading Keyword intelligence, Adjust users can research keywords and gain competitor insights.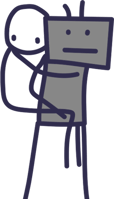 Always-on custom rules
With unmatched automation, SAM allows Adjust users to easily create custom goals and programmatic rules to help you quickly scale ASA performance.
Take your ASA to the next level.
Search Ads Maven (SAM) offers all these features (and more) to help you take your ASA to the next level.
SAM is plug and play with Adjust, so you can start using it in a few minutes without disrupting current campaigns.
Find out more...

If you'd like to learn how Search Ads Maven can help you maximise ASA performance, you can arrange a call here.